Organisation Structure of Borneo Waste Industries
* The Operations Manager leads the operations team, illustrated in the following chart.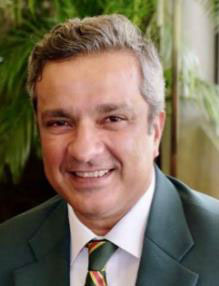 Raven Sockanathan
Chief Executive Officer
Mr. Raven Sockanathan holds a Bachelor of Science in Economics from University of Michigan, Ann Arbor,USA and a Bachelor of Arts In Theology from St Paul's Theological College Malaysia
He started his career in Hanifiah Raslan & Mohamad's audit department and thereafter transitioned into Corporate Finance with Bumiputera Merchant Bankers Bhd.
He has held various executive directorships locally and internationally in areas of trade finance & counter trade, water utility privatisation, loyalty programs, healthcare, oil & gas, and renewable energy.
He was a two term former president of the Malaysian Association of the Philippines and a committee member of the Royal Selangor Golf Club for four years.
Chandrasekhar Arun
Project Director
Mr. Arun was a Class 1 Marine Chief Engineer.
His career commenced as a seagoing marine engineer with Neptune Orient Lines, Singapore and thereafter he took on a Technical Ship Management role.
Mr. Arun has held various senior management roles in Maju Group, MBF Holdings Berhad, and Muar Ban Lee Group.
His 28 years of project management experience spans multiple countries, multiple project types and project budgets in excess of RM200 mil.
Mr Arun is the owner of Trunk Busters Sdn Bhd which manufactures patented Pulveriser machines.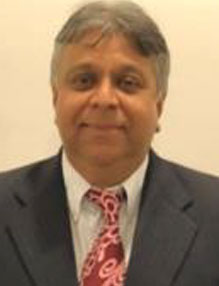 Sitharthan Maran
Administrative & Finance Manager
Mr. Sitharthan holds a Bachelor of Science (Hons) Degree in Applied Accounting from Oxford Brookes University, United Kingdom.
He has more than 10 years of experience in accounting, finance, taxation, secretarial and human resource management.
Mr. Sitharthan is a member of the Malaysian Institute of Accountants and the Association of Chartered Certified Accountants, United Kingdom.
Hj Idris bin Alli
Corporate Relations Director
En. Hj Idris holds an Executive Diploma in Engineering Business Management and a Certificate in Accounting from the London Chamber of Commerce.
He began his career as an Accounts & Administrative Manager in Progressive Insurance Bhd, subsequently moving to Takaful Nasional Bhd where he served as the branch manager.
He later progressed as the Assistant Vice P resident in Maybank Group Etiqa Insurance Bhd, where he was responsible for the annual production budget as well as business development of various business channels.
He is currently a member of the Australian and New Zealand Institute of Insurance and Finance.
At present, En. Hj Idris holds directorships in several private companies.
Christopher B. Charles
Financial Planner
Mr. Christopher holds a Diploma in Accountancy from University Technology MARA Sarawak, Malaysia.
He has more than 20 years of experience in accounting , finance and consultancy. He held several management roles in Orient Integrated Sdn. Bhd., RG Gas & Chemical (M) Sdn. Bhd., and Well Green Energy Sdn. Bhd. prior to joining Borneo Waste Industries.
Mr. Christopher is a member of the Association of Chartered Certified Accountants, United Kingdom.
Mohd. Rahezzuan Shah
Site Supervisor
En. Rahezzuan holds a Malaysian Certificate of Education and has gained over 25 years of working experience in Marketing Management and Administration.
He started his career at a young age as a Marketing Officer at a bus assembly company, Lenhouto Coach Manufacturer Sdn. Bhd. 
He has also served in a vehicle plan and assembly technical engineering company as well as heavy Machinery Marketing in Berestu Corp (M) Sdn Bhd as Factory Manager and Sales Executive.
Before joining BWI, he served as a Procurement Executive and Management Executive at Jawala Plantation Industries Sdn Bhd, a public listed company based in Sabah.