Sustainability Principles
As a proponent of sustainable principles, Borneo Waste Industries does not focus on purely monetary returns only. Instead, the company emphasises on social, environmental and economical sustainability with the triple bottom line of People, Planet and Profit.
---
People
Borneo Waste Industries prioritises social sustainability as elaborated below:
Current Kayu Madang Sanitary Landfill conditions have created a negative social impact in the form of illegal scavenging activities, foul odour and rodent infestation.
The Kota Kinabalu Industrial Park owners, local villages and The National Institute of Public Administration were not supportive of the overflow of waste in the landfill. Thus, Borneo Waste Industries will transform the Kayu Madang Sanitary Landfil into a recycling centre, with the aim of alleviating the negative social impacts on the local communities in Sabah.
Long-term employment opportunities to be created throughout the 30-year lifespan of the project.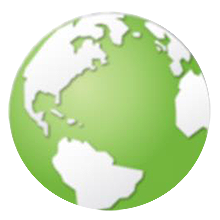 Planet
Borneo Waste Industries aims to design the Integrated Waste Management Processing Plant around the theme of environmental sustainability by implementing the following:
Diversion of disposal of waste from landfill cells to preserve landfill space, through recycling and recovery activities.
Ensure adequate treatment of organic waste, and hence avoid hygienic hazards caused by organic waste degradation.
Reduce the carbon footprint of Municipal Solid Waste disposal by eliminating methane emission, reducing wastewater generation, and promoting use of recyclables to substitute virgin materials.
Application of Mechanical Biological Treatment system as it utilities minimal energy consumption.
Application of bio-based treatment in the Mechanical Biological Treatment system to eliminate the use of chemicals and other synthetic materials.
Profit
As one of the first waste management facilities in Sabah, the IWMPP aims to enhance the growth of Sabah's waste management industry, resulting in:
The foundation for an industry that will flourish in the future due to the expected increase in waste.
The growth of supporting industries that include Security services, manufacturing, housing, food & beverage among others.